The British supermodel Rosie Huntington-Whiteley shares in a video, posted on the Vogues YouTube channel , her secrets to have a perfect facial skin.
In the whole video, she introduces all her beauty products and shows how she uses them. After this video is clear why Rosie Huntington-Whiteley has such perfect skin. Her beauty routine takes a total of about 5 minutes. Don't you know Rosie Huntington-Whiteley yet?? Then we go a bit more into her life.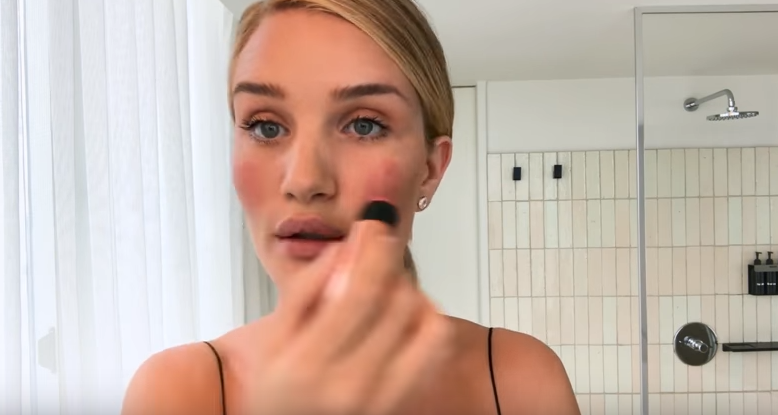 H/T:Vogue
Rosie Huntington-Whiteley is not only a supermodel, but also an actress. 2003, when she was just 16 years old, started her career and the next year she was already face for Tommy Hilfiger. Since 2006 she works as a model for Victoria's Secret and four years later she made on the cover of British fashion magazine Vogue. 2009 was an important year for Rosie Huntington-Whiteley because they won the Elle Style Award for "Model of the Year" and over this year she became the official Victoria's Secret angel and integral part of the Victoria's Secret Fashion Shows, that take place in New York City.
From the acting point of view she has impressed the director Micheal Bay and that led them, to give her the female lead role in Michael Bay's Transformers movie 3 replacing the actress Megan . Also in the Movie system she was appreciated and in 2011 She was joined CinemaCon Awards awarded as "Female Star of Tomorrow". always in 2011 she was recognized as Sexiest Woman of the World 2011 by the readers of the Magazines for men. 2015 she was in the cast of Mad Max: Fury Road.
Moreover in 2012 she designed her first underwear collection and in 2016 she was honored by the magazine Harper's Bazaar as Busineswoman of the Year.
So these secrets are not to underrate. These helped Rosie Huntingtone-Whiteley to become a superstar. And this routine takes only 5 Minute.